In this Erasmus+ project our partners are from Estonia, Italy, Portugal and Spain!!! We are really excited about this!! So many new friends!!But… how much do we know about their countries?
How about learning about our partner's countries? How about doing this while enjoying ourselves?
Our students from all grades used their imagination, their talents and their knowledge to create beautiful posters  and special pieces of art!
Let's Have a look…!!!
We are all Euroknitters!!!!!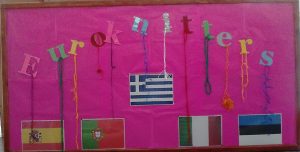 What time is it in each country?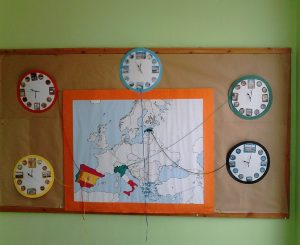 Where on Earth are we?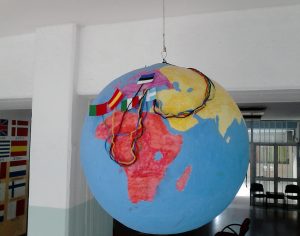 Congratulations  students!!! Great work!!
Many many thanks to our teacher of Art Paressia…